My sister-in-law made this sweet butterfly cake for my youngest daughter's 4th birthday last month. It turned out so well, I wanted to share it with you!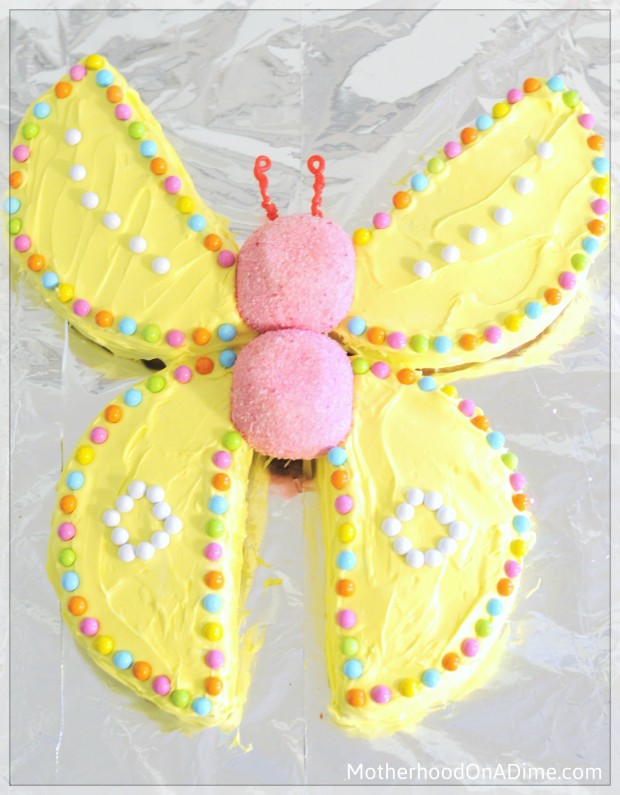 Butterfly Cake
Supplies:
Cake mix
Round pans
Serving tray
Frosting
Food coloring
Knife
Sixlets or Skittles
Sno-balls
Licorice
Toothpicks
1)  Mix cake and bake according to package directions for 2 round cake pans.  Allow to cool and remove from pans.
2)  Cut the cakes in half and arrange them as shown above on a foil-covered board or other serving tray.  Frost in the color of your choice.
3)  Arrange Sixlets around the edges and in the middle sections as desired.
4)  Place two Sno-Balls on the cake for the butterfly body.
5)  Wrap licorice around toothpicks and insert for antennae.