We are blessed with some amazing contributors here at MotherhoodOnADime.com.  Meet them below!
Kristen Summers
Kristen of Celebrate Every Day With Me is a fun-loving mom to two kids who keep her busy and laughing. Add her great husband and the Lord to the mix and her life is one fantastic (and sometimes crazy) adventure. She is a former youth leader, professional wedding and event planner and has a degree in Christian Thought/Christian Ministry. She loves long lists, diet soda and playing jokes on her husband.
Kristen is the author of Teach Me To Serve:  99 Ways Preschoolers Can Learn To Serve & Bless Others.  On her blog, you'll find fun ideas for children's activities, creating memorable moments and party planning.
Jenn Thorson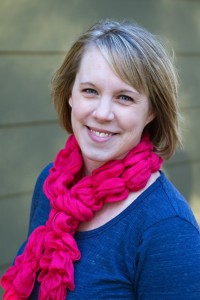 Jenn is a daughter of the King, happily married to her college sweetheart and mom to four wonderfully spunky children. She spends her time taking care of her home and family, coaching a speech team, blogging and dreaming up more ideas than there are hours in the day. She shares her thoughts on staying debt free, raising children of character and living a life of intentional faith one day at a time at The Purposeful Mom.
Jenn is also the author of God's Word in My Heart: A Scripture Learning Guide with Memory Verses.