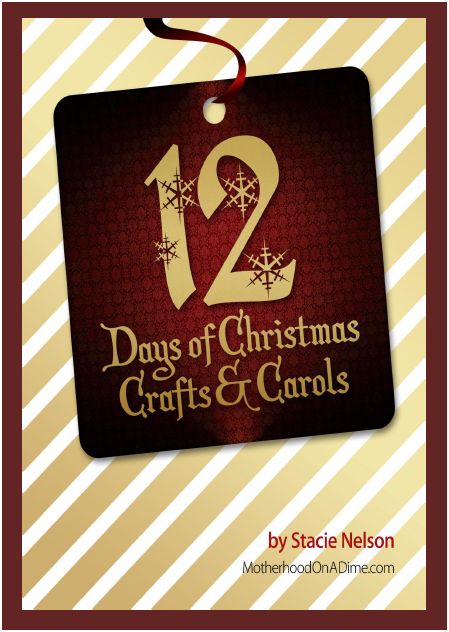 Several years ago, I did a series called "12 Days of Christmas Crafts and Carols."  I took those posts, fixed them up a little bit, and combined them into an eBook form.  This year, I wanted to offer it to my email subscribers!
If you've already subscribed via email, you should have received an email last night with a link to the eBook (check your spam mail if you didn't see it).
If you have yet to subscribe, you can do so below!  This will be available to new subscribers through December 26, 2012.  Plus, all subscribers are automatically entered to win a $50 Amazon Gift Card at the end of November.
Download my FREE eBook!

Sign-up to receive daily emails and get my 12 Days of Christmas Crafts and Carols activity eBook free. Enter your email below and verify your subscription to receive the link!

If you'd rather receive just my KIDS newsletter with 3-4 kid-friendly posts each week via email, subscribe here.

P.S. You don't have to subscribe to both! If you sign up for the complete email, you'll get the kids' activities, too.

If you would like to share this eBook with a friend, please send them to this post! Feel free to "Pin It", too!