This is the last Thursday I will be reposting our lessons from last year!!  If you are interested in purchasing the complete download of God's Little Explorers, you can find out the top 10 differences between the weekly free preschool lesson plans and the complete download here.
Woohoo!  I feel like singing and dancing and shouting!!  We've made it to the end of God's Little Explorers!!!
I admit, I was getting a little weary by the end.  There has been so much going on during the last month or so, and I just need time and space to sort it all out.  And that's why I'm so glad summer is almost here!
Our final week was simple.  Just a two day review.  I wanted to be sure my youngest knew her letters and numbers well, so we spent some time looking through our Treasure Map and reviewing the sounds and actions for each letter.
We added a photo of her to the map, and I talked to her about how important her story is in God's story.  She has an amazing journey ahead of her, and I'm thankful to be her mommy and get the chance to guide her into adulthood.
We also added her drawing of heaven.  That is our FINAL destination on the map.  Through all of the Bible stories we covered this year, we see how much God loves us and wants us to be with Him.
We read several books about heaven.  I got these just last week after our dog died, but I love both of them!  Both Someday Heaven and What is Heaven Like are helpful when answering your little ones questions about heaven.  And, well, I can't get through either one without crying!
After reading the books and talking about what heaven is like, my little ones drew their own pictures of heaven.  Definitely keepsakes!!
I took down the letters from the alphabet wall, and we glued them on paper, and put them in a notebook.  I've decided to put all of the papers from the year together in a notebook.  I also want to add some pictures from the year, and maybe even get my blog posts turned into a print book to stick with it.  I'm really excited to have these memories!!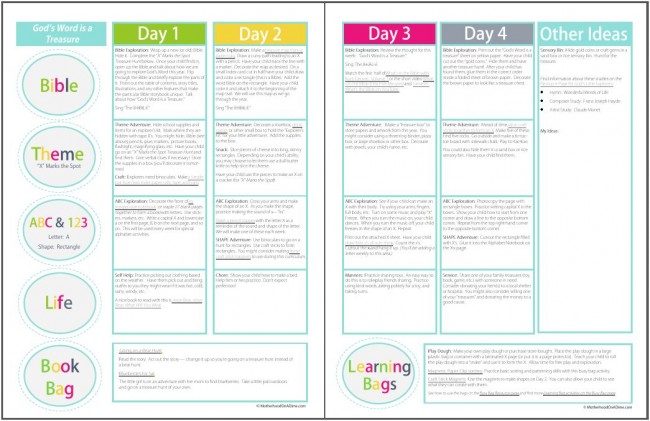 Download God's Little Explorers Week 28
I hope and pray that this year has been a blessing for you, too!  Keep exploring God's Word and world together!!