Use this easy butterfly theme activity to help your child understand how a butterfly eats.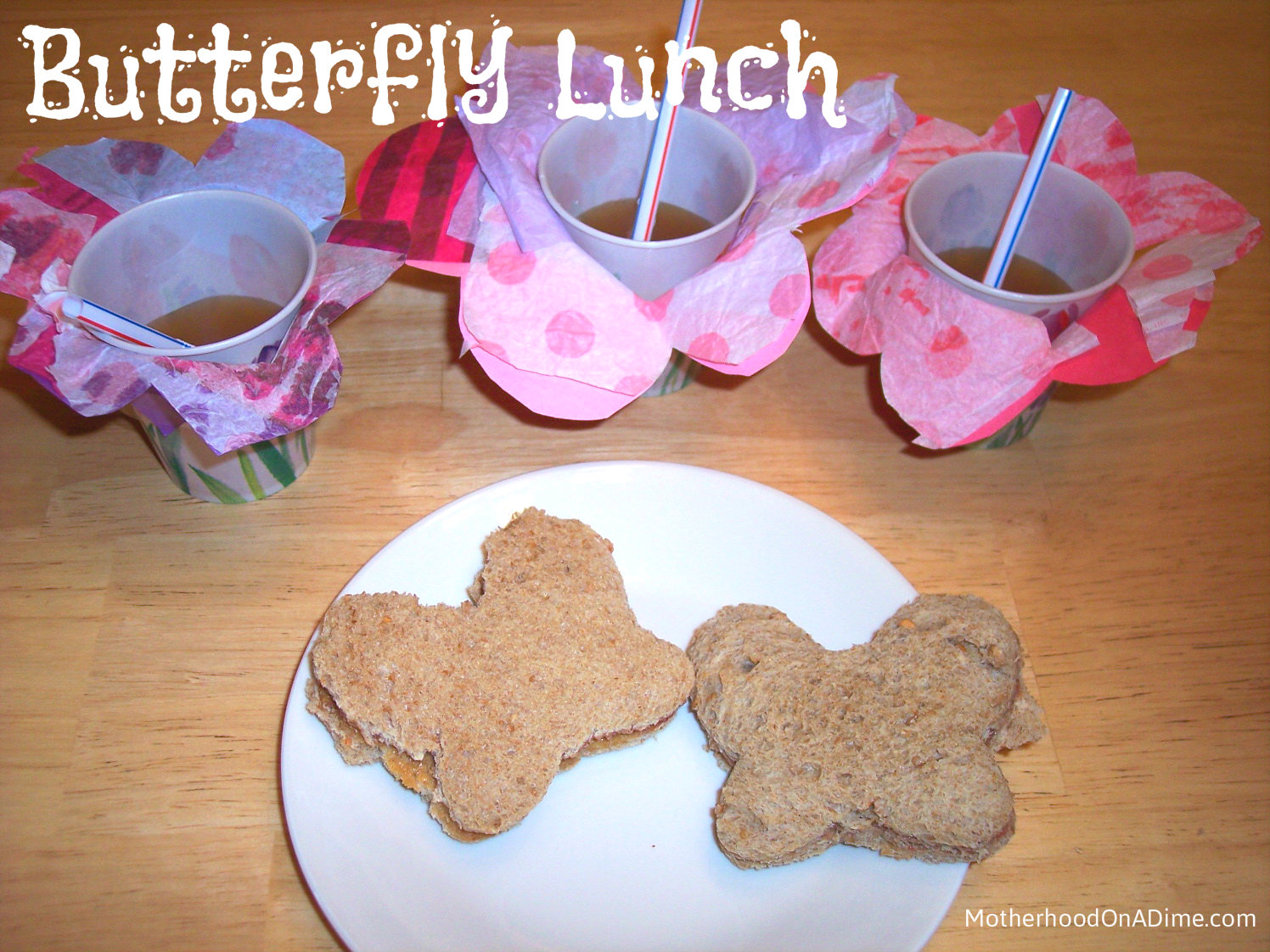 Butterfly Lunch
Supplies:
Construction paper
Small cup
Straw
Juice
Scissors
Tape
1)  Cut out a flower shape from construction paper.  We used paper from our scrap box (the tissue paper was already glued on it!).  Then, bend in half and cut an X shape in the middle.
2)  Slide the flower over the cup and tape the flaps to the cup.
3)  Bend the petals around the cup.  It's a flower!  Fill the cup with juice (nectar).
4)  Give your child a straw.  Explain that most butterflies feed on nectar through a proboscis and have your child use her straw (like a proboscis) to sip nectar like a butterfly!
We had an impromptu Butterfly Lunch complete with nectar and cookie-cutter butterfly PB&J sandwiches (thanks to a suggestion from Little D — "Mommy, wouldn't it be fun to make butterfly sandwiches?").