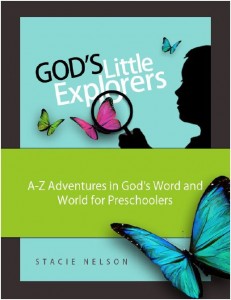 So, for 24 weeks I've gotten up the God's Little Explorer lesson plans on time.
But I just failed. 
And decided to take a spring break!
March is not one of my favorite months–and today is not one of my favorite days (my dad passed away nine years ago today…and then his birthday was the 24th).  I didn't realize how much it was affecting me, but I've been tired and lethargic and mopey all week.  If you are a praying person, I would covet any that you had for me!
In the meantime, I figured it would be okay to take a break this week–hopefully you'll be doing all kinds of Easter activities with your little ones next week anyway!
(By the way, I have a page with various Easter activities for kids, too!)
I'll be back with lesson plans next week.  Thanks for being understanding!!  🙂