**Due to requests, I will be reposting our God's Little Explorers Preschool lessons again each week before the optional recommended schedule.  You can see the schedule ideas here.  If you want to follow along with us, we'd love to have you!

(BTW,it's amazing to me how much my girls have changed since I originally shared these!)

Considering purchasing the complete download of God's Little Explorers?  You can find out the top 10 differences between the weekly free preschool lesson plans and the complete download here. 
Each week, I will share a few photos and links from a few of the activities we did.  At the end of each post, I'll share the link to the downloadable lesson plans.  The printable lesson plans will have more than I've included in the post, but I wanted to give you an overview of what we did.

This week's theme for God's Little Explorers is "X" Marks the Spot.  This is really a kick-off week!  We won't be exploring any particular Bible stories this week.  It is basically setting up the supplies and getting ready for our study in God's Word and World for the year.
God's Little Explorers Week 1
Theme:  "X" Marks the Spot
Letter:  X
Shape:  Rectangle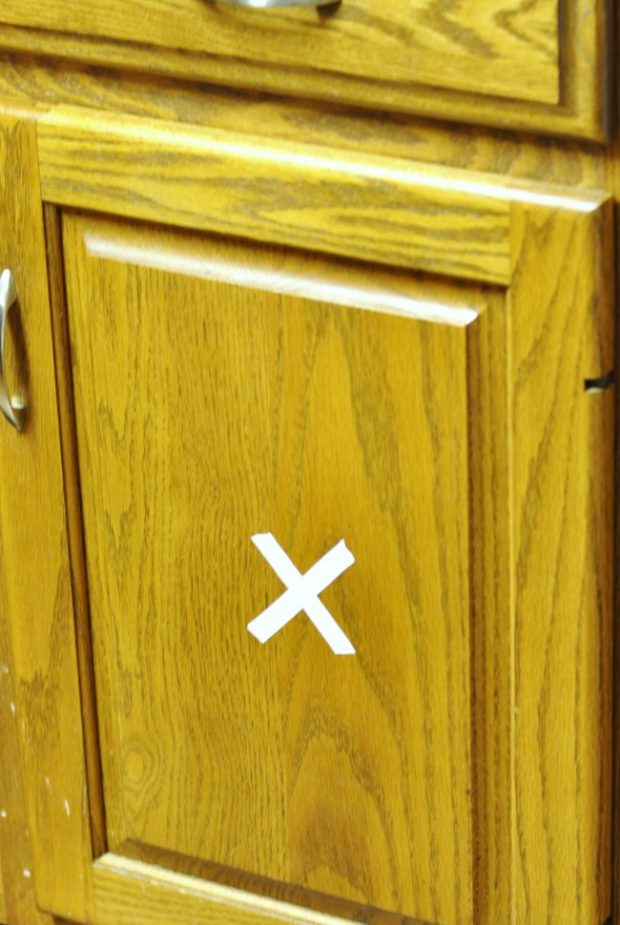 Letter X Activities for Kids:
Go on an "X" Marks the Spot Treasure Hunt for the supplies to fill the Explorer's Kit (see below).  Mark the hiding places with tape or paper X's.
Decorate an "Explorer's Kit" to hold supplies (school supplies, flashlight, binoculars,  Read And Learn Bible
, etc.) for our adventures.  We used a drink carrier and covered it with construction paper, stickers, and added my daughter's name.  We also covered it with contact paper so it will last longer.  You could also use a shoe box or other small box.
Make an "X Marks the Spot" Cracker snack.  Talk about rectangles and the sound of the letter x ("ks") while you make them.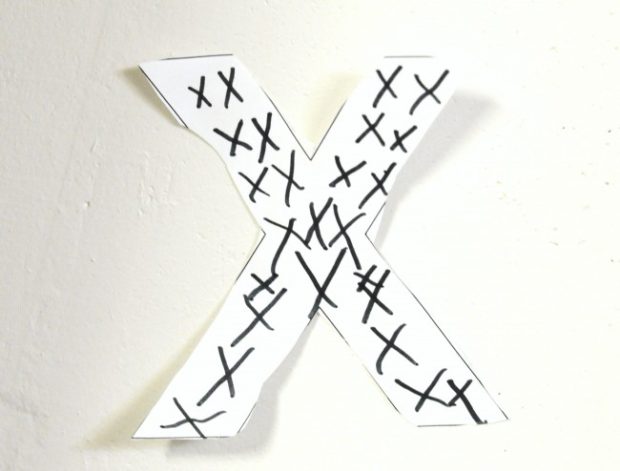 Make small x's all over the printable X (found in the download below).  Cut-out and hang.  We'll be adding a new letter weekly to this area.
Make a treasure map from a large grocery sack to record the adventures along the way.  Each week, we'll add a visual reminder for the week.  This week, my daughter drew a rectangle on one-half of an index card and added the word Bible.  We put it at the beginning of the map and drew an X at the end of the map.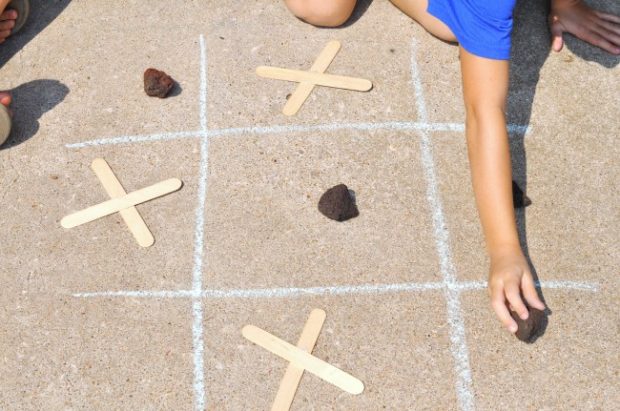 Glue together jumbo craft sticks to make X's.  Draw a tic-tac-toe board with sidewalk chalk and use five of the craft stick x's along with five rocks to play tic-tac-toe outdoors.
A few other ideas and activities for the letter X:
See the other recommended resources for week 1 over on the God's Little Explorer Resource Page.
Download God's Little Explorers Preschool Curriculum WEEK 1 Lesson Plans here.
Please note:  There is a typo on the Letter of the Week — it should say X, but it says A.
—————————————————————————
Want to be sure you get the printable lesson plan each week? Consider signing up for my Motherhood on a Dime complete daily email with coupons, deals, recipes, kids' activities and more.
If you'd rather receive just my KIDS newsletter with 3-4 kid-friendly posts each week via email, subscribe here.
P.S. You don't have to subscribe to both! If you sign up for the complete email, you'll get the kids' activities, too.