While I love all of the posts that made the most popular kids' posts of 2012, I still had a few others that were my personal favorites!  Here they are in no particular order:
How to Make a Large Magnetic Board
This is such an easy (and inexpensive) way to make a large magnetic board.  We use it for our All About Spelling tiles, magnetic craft sticks, and more.
Growing a Thanksgiving Heart: The Habit of Gratitude
Cultivating gratitude in my children is a passion of mine–maybe because I've had such a struggle with learning to be grateful.  I really want my children to learn to give thanks in all circumstances, and this little eBook is my take on teaching children about gratitude.  Plus, it's my first try at an eBook, so I'm excited about it!
S'mores Kit Volunteer Appreciation Idea and Printable
These were just so cute and fun to make with the girls.  Plus, it's an easy way to get kids serving others!
My Favorite Art Books for Children:  Famous Artists and Art Activities for Kids
I love, love, love art, and these are my favorites books for teaching about art to children.
A Tour of Our Homeschool Classroom
The only reason I'm including this is because I look at the photos and it looks so nice and shiny!  After our first semester, it's not quite that neat and tidy!
Twenty Things You Might Not Know About Me
One of my favorite things about reading other blogs is finding out about the person behind them.  This post gives you a little idea about who I am.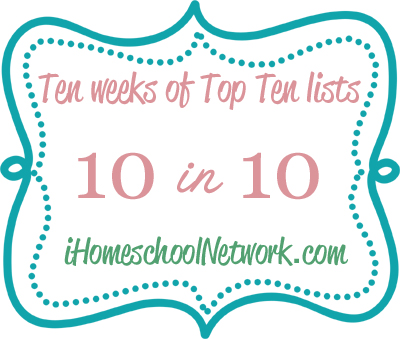 Do You Make Money from This Blog + Nine Other Questions People Ask Me
This was part of the 10 in 10 series over at iHomeschoolNetwork.com.  I love answering questions from readers, and I answer quite a few of them in this post.
A Seusstastic Day:  Kids Activities to Celebrate Dr. Seuss
I just like this post because it reminds me of what I hope to do more of — make a complete day's worth of activities using themes.  This post contains quite a few of our Dr. Seuss activities and they bring back some fun memories!
I made these for my youngest daughter's 4th birthday, and they just bring a smile to my face when I remember that day!  I also posted a printable gumball machine and activity to go along with it.  You can find some of the cakes I've made and shared over on Pinterest.
Raising a Reader:  Seven Tips to Help Your Child Learn to Read
I love reading….and I love to teach children to read!  There is just nothing quite like seeing the lights turn on and their world expand once they've begun to devour book after book!
You can also find our top 10 read aloud books for elementary ages and our reading supply organizer.
This was a great experiment for me, because I saw how much I've been slacking on organizing all of my posts.  There are so many I've forgotten about, and I just need to get things fixed up a bit so they are easier to find!
If you ever have any suggestions or ideas for posts you would like me to share about, please email me or write on my Facebook wall!  I would love to help you!